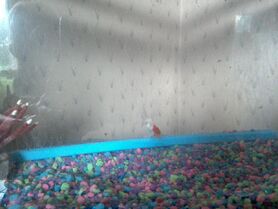 Oranda  are a species of goldfish with a headgrowth on the top of their heads.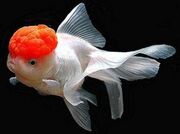 Facts: Orandas grow then headgrowths aka the wen as they age. Young Orandas won't have their headgrowths until they're about 5-6 months of age or sooner or later. A type of Oranda is a red cap. They come in all sorts of colors.
Orandas are very delicate goldfish due to their wens. The large wen on their heads can hinder their vision.