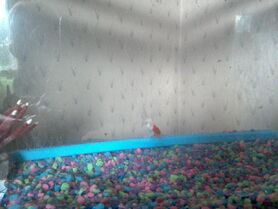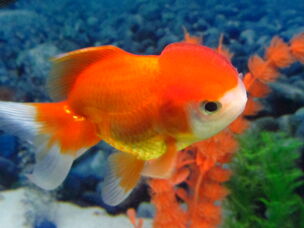 Oranda  are a species of goldfish with a headgrowth on the top of their heads.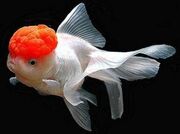 Facts: Orandas grow then headgrowths aka the wen as they age. Young Orandas won't have their headgrowths until they're about 5-6 months of age or sooner or later. A type of Oranda is a red cap. They come in all sorts of colors.
Orandas are very delicate goldfish due to their wens. The large wen on their heads can hinder their vision.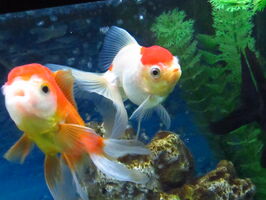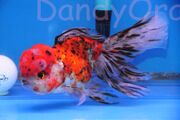 Ad blocker interference detected!
Wikia is a free-to-use site that makes money from advertising. We have a modified experience for viewers using ad blockers

Wikia is not accessible if you've made further modifications. Remove the custom ad blocker rule(s) and the page will load as expected.